Are you visiting Summit County this holiday season or winter with a large group, or you just don't want to cook?
We have you covered! Here are some local private chefs and catering companies to consider during your vacation in Summit County, Colorado.
Private Chefs in Summit County, Colorado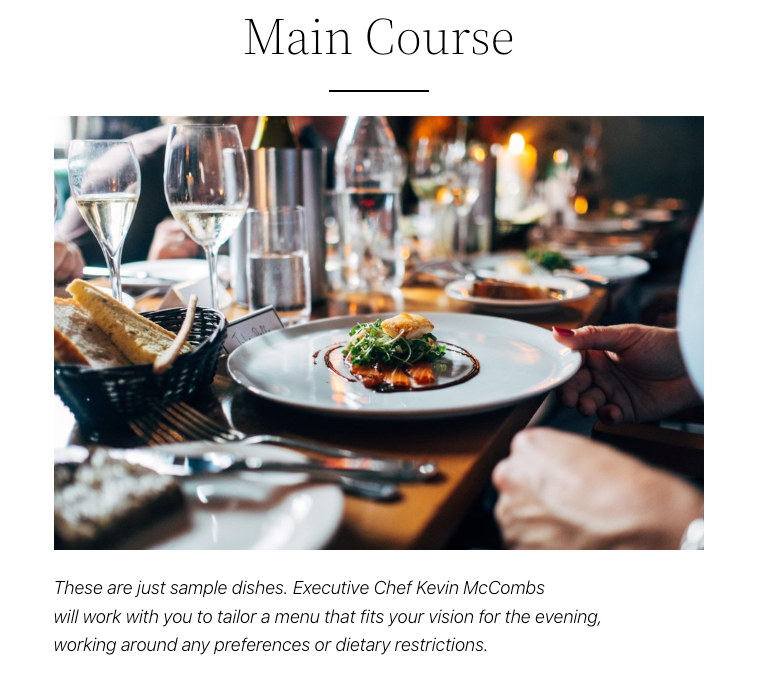 House Cured Culinary - Executive Chef Kevin McCombs
House Cured Culinary is intended to enhance your next event. The only thing Chef Kevin loves more than cooking is good food, and it shows in his professionalism and dedication. Chef Kevin will custom-tailor a menu to fit within your budget. They take care of everything from shopping to clean up, and the full menu is cooked fresh onsite. The evening is as much of an experience as it is a dining option. From weddings to cookouts to private chef services, he can help you enjoy more of your vacation.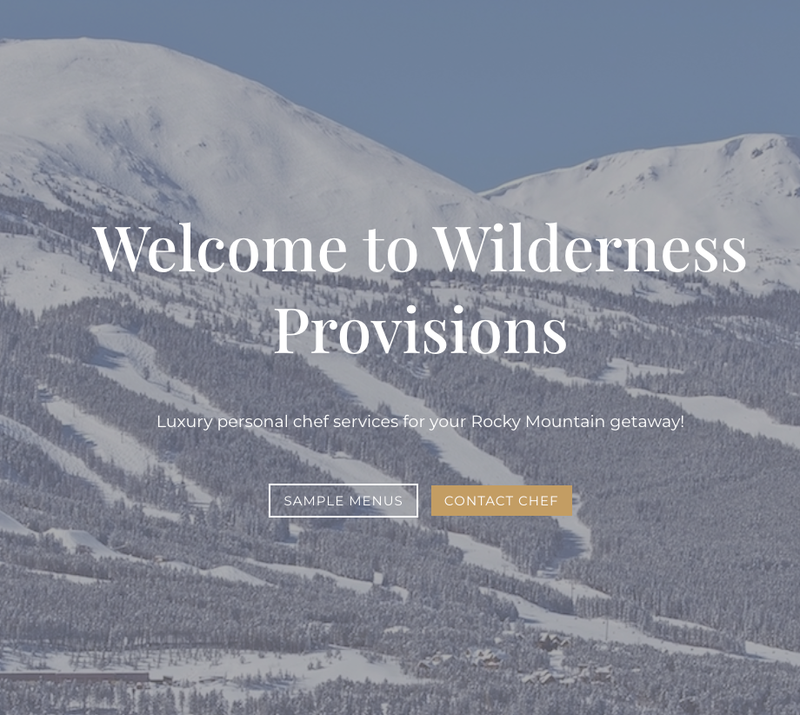 Wilderness Bound Provisions - Chef Nick Leo
Chef Nick Leo started cooking at a young age with Italian and Creole heritage and proud Texan roots. Wilderness Bound Provisions offers luxury personal chef services in Breckenridge and beyond. They make every possible effort to procure and work with the most fresh and local seasonal ingredients. They also work with the High Country Conservation Center's recycling and composting programs plus they donate a percentage of their profits to Protect Our Winters - a local non-profit focusing on climate change legislation.
Scenario Catering
Chef Eric Nelson offers a unique catering company with an emphasis on customizing a scenario to fulfill the client's desired experience. A high-end catering business that focused on creating personalized, theme-inspired culinary experiences. Events range from food- and wine-paired, multi-course extravaganzas to interactive cooking classes and in-home personal chef experiences. Entertain a local and regional following of repeat customers who host everything from intimate small-group affairs in their home, to themed experiential culinary events with 150+ guests. Cell: 970-389-6564
Catering Companies in Summit County, Colorado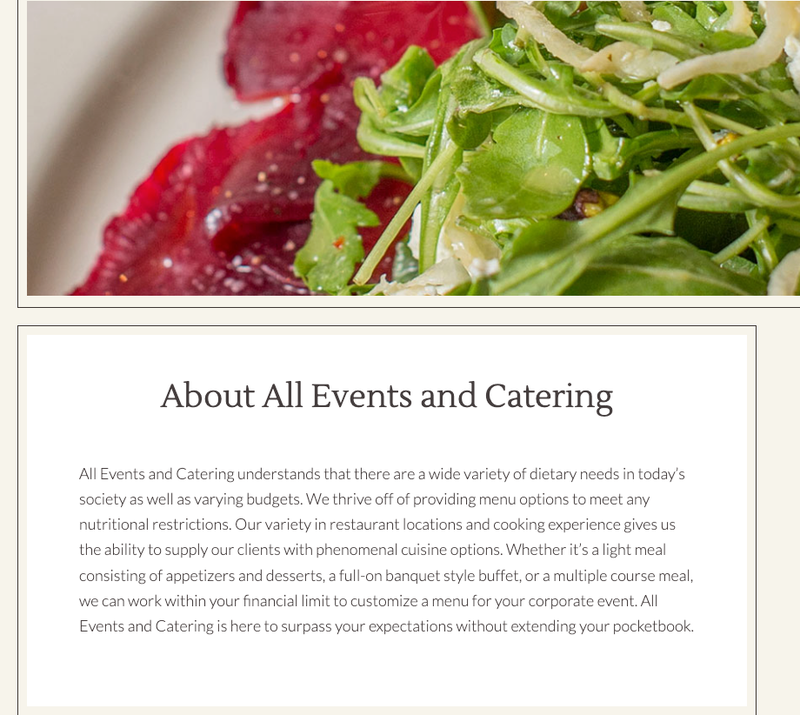 All Events & Catering
All Events & Catering is a catering company that also owns several restaurants around town, including Sauce on the Blue, Quandary Tequila Bistro, Inxpot and more. Whatever event you private dinner you are thinking about, they can make it happen.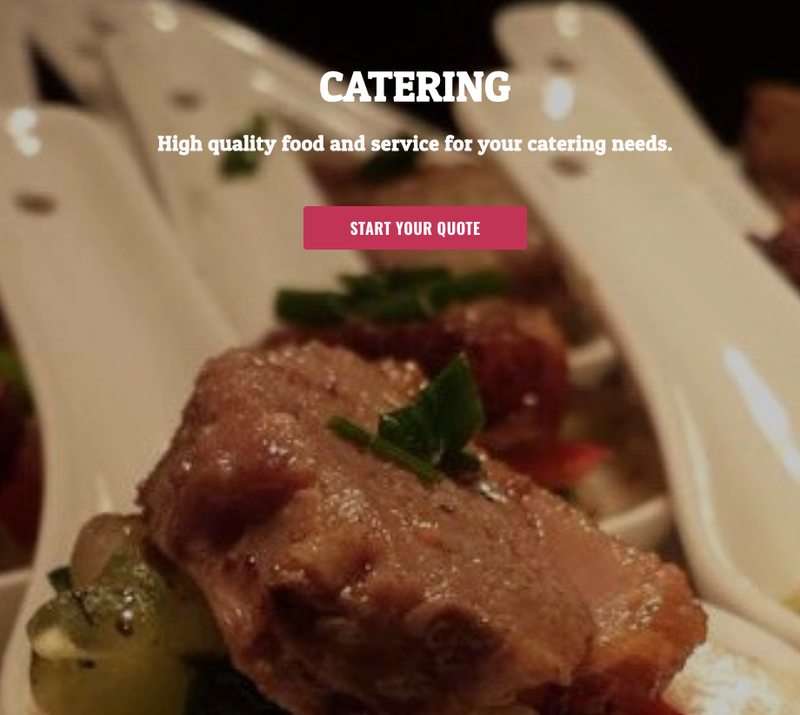 Black Diamond Catering
Black Diamond Catering has an array of options, from catering a small or large event and private chef experience in your home/rental property to hiring a DJ and renting a photo booth. They are happy to customize the dining and entertaining experience you are looking for.
All Seasons Catering
This chef owned and run business prides themselves on providing exceptional service while using only the finest ingredients. Their services range from drop off lunches, party platters to full service dinners with servers and equipment rentals.
Holiday Dining in Summit County 2022 from the Summit Daily News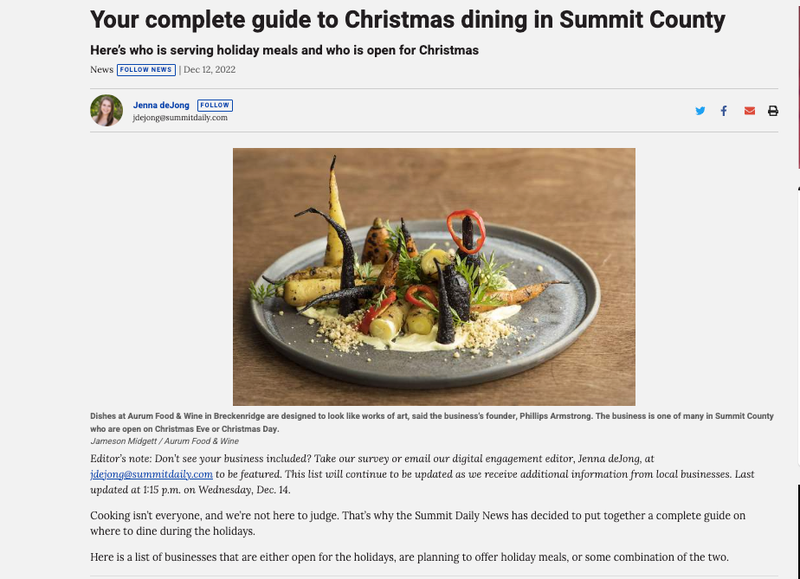 Do you have plans to be in Summit County, Colorado, over the holiday this year? If so, Summit Daily News put together a list of restaurants around the County that will be open on Christmas Eve and/or Christmas Day, their hours, offerings and more - here is the article: Your Complete Guide to Christmas Dining in Summit County
We hope you have a wonderful holiday season and start to the new year. If you are considering buying or selling a property in Summit or Park County, please contact us to assist you with your real estate needs.